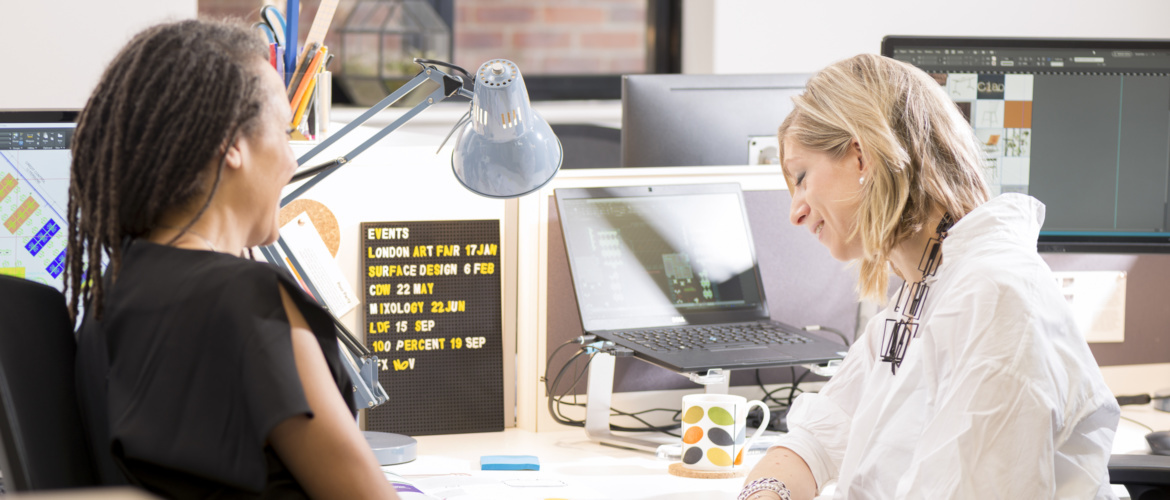 Asking Your Client These 10 Questions Before a Photo Shoot Will Save You Time and Money
Photography jobs that go wrong, or end in dissatisfaction, are usually those where there has been insufficient communication prior to or during the shoot. In order for a photo shoot to go smoothly – without the risk of setbacks, friction or misunderstandings – it can be very helpful if you have a checklist of questions to ask the client before you agree to take on the project. This article explains precisely what you should ask, and why.
Intro
So you've just landed your first big photography commission? Congratulations! You're probably keen to get production rolling.
But hold on a sec! In order for your shoot to go hitch-free, you'll need to establish a clear line of communication with the client before you do anything else. Misunderstandings can easily occur, especially when important information has gone unsaid. Worse still if either the photographer, client, or both parties are making assumptions about one another, their responsibilities, or needs, instead of finding out what's really going on through direct communication.
Although a good client will probably ask you questions of their own, not all clients have the experience, the time, or even the desire to do so. In short, if you want your shoot to be a success, the responsibility is on you to prepare the ground. This means asking the right questions.
These questions will vary considerably from photographer to photographer, depending on the genre of photography you work in and your particular methods and style of shooting. The more experience you gain working as a photographer, the better your understanding will be as to precisely what questions to ask in order to elicit the info you personally need for a smooth and event-free shoot.
With that said, there are also several pretty standard questions that we would recommend all photographers ask their clients before confirming a project. We've listed 10 of the most important questions here. Whatever your style of photography, and whoever the client may be, asking these 10 questions before you begin work on a new commission will save you from most potential disputes or tricky situations at a later date.
10 Questions to Ask a Photography Client Before a Shoot
01 – Who Are You?
You need the client to describe their brand in detail. Is it fun and jokey, or serious and sober? Slick and sophisticated, or cheap and cheerful? If you don't have a clear understanding of the client's brand identity you can't hope to be able to provide the tone, look, and feel of imagery that the client is expecting to see in the final photos.
02 – What Turns You On?
Ask the client to show you examples of images that they especially like, particularly ones that are similar to the kind of photos they hope to receive at the end of this particular job. Not only that, but get the client to explain precisely what it is about these photos that they like and why. If the client is after a particular look, showing visual examples will serve as a reference you can both return to over the course of the job.
03 – What Turns You Off?
Just as importantly, you should also ask the client if they can provide examples of any relevant photography that they really don't like. Because the time to find out that your client hates colour-block flat lays is obviously not the moment that you deliver a folder full of colour-block flat lays.
04 – Who Are Your Customers?
Is the client's market made up of millennials or retirees? Cautious penny-pinchers or fast-living flash-spenders? If you don't know which demographic the photos should appeal to, it's highly unlikely that they'll hit their target.
05 – What Are the Photos For?
In what way(s) does the client plan to use the images? Where? How? Understanding whether the client plans to make use of the photos online or in print, for social media or a billboard advertisement etc will dictate how you shoot the images, and which camera equipment you should employ to do the job.
06 – How Many Photos Are Required?
Get a clear statement of the number of final, retouched shots the client expects to receive at the end of the job. Also ensure that you know exactly how many shots are required for each specific product or setup.
07 – When Do You Need Them?
Avoid the risk of angry phone calls by asking when the images are needed and ensuring that you can genuinely deliver them on time. In addition to the final deadline, be sure to get the client to let you know if there are any intermediate deadlines – for example, for delivery of a first rough edit, or for approval of selected files before retouching.
08 – What Format and Size?
What format and size of files need to be delivered? Do they require maximum resolution, or will more manageable medium-sized files suffice? Can the client open PSD format? Do they also want the original RAW files for their archives?
09 – Preferred Delivery Method?
Make sure it's clear how the client expects to receive the final shots. There's certainly no use spending hours uploading several hundred GB of files to WeTransfer if the client has been waiting around all morning for a courier to deliver a hard disk full of retouched images to their door.
10 – What Are the Usage Rights?
Get the client to clearly explain the usage rights they wish to licence. Which media? What territories? For how long?
Final Thoughts
It's in your interest as a photographer to gain a solid understanding of your client's needs and expectations. Only in this way can you be totally sure to get the best out of the shoot, without wasting any time or money due to unclear instructions. What's more, getting answers to your questions in writing will help to safeguard you against any slippery and dishonest clients who might change their story once the shoot is over.
Use the above questions as a base for putting together your own pre-production checklist, adding any other more specialized questions that are specific to your photography business as and when you think of them. This way you will significantly reduce the scope for misunderstandings and disagreements later on.
Unfortunately though, you may occasionally come across a client who is unresponsive to even the most simple of questions. If a client's input and instructions are minimal from the outset, and their attitude is effectively "just take some pictures," without providing more detailed instructions even after repeated prompting, take this as a warning sign.
While it can be hard to turn down a commission – especially when you're just starting out in photography and need those all important first breaks – with experience you'll often discover that a client who is already uncommunicative when things are all hunky dory at the start of a working relationship will be an absolute nightmare should even the slightest ambiguity or disagreement arise later on. Most clients are great to work with, but be very cautious if alarms bells start ringing right from the start.
In short, treat these preliminary questions not only as a way of getting a clear idea of your client's needs, but also as a screening process designed to find out if the client in question is one you can genuinely see yourself working with for any amount of time. First impressions of a client in the negotiating stage often turn out to be a pretty good indicator of future behaviour.
What are your own experiences of working with clients? Mostly positive? Any disasters? Do you think that we've left any important questions off our list? We'd love to hear about your own experiences, thoughts and suggestions in the comments section below!