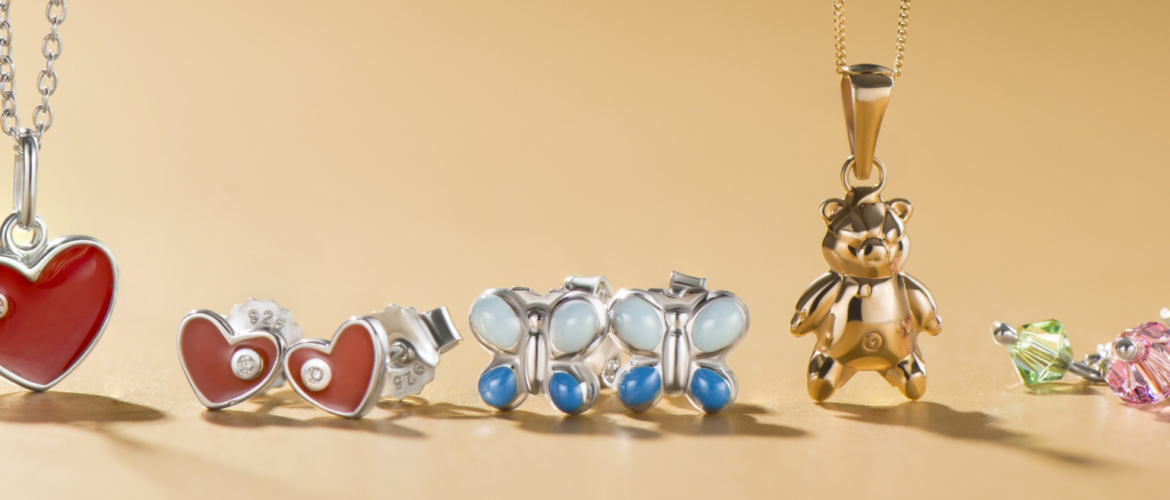 Case Study: Majestine
Here at Photography Firm we regularly undertake commissions for a number of different jewellery brands and designers. One of these is Majestine, the Amazon-based diffusion line of a major jewellery and diamond seller.
Majestine required some new photos for their Amazon Store: a fully customised homepage for Amazon sellers that allows for greater control over brand image and marketing, along with built-in social features and apps for traffic monitoring and so on.
In order to take full advantage of the customisable templates offered by their Amazon Store, Majestine needed some eye-catching header images featuring their products. However, due to the very narrow dimensions of headers, Majestic couldn't simply use some of their existing imagery, but instead wanted us to produce some new photos specifically for this purpose in a letterbox landscape orientation.
The Setup
The lighting setup for this shoot was deceptively simple: a single light shining down onto the jewellery from above. We opted not to use light modifiers on the head, and positioned the light slightly behind the product: this way the light would project hard and sharply defined shadows slightly in front of the jewellery.
We say that the lighting was "deceptively" simple because of course there was a lot more going on here on the technical side of things than that single light source might suggest. Indeed, we also bounced light onto the jewellery by means of silver reflectors, so as to fill certain shadow areas.
Just as important as the light, though, were the dark reflections we created by means of matte black flags and glossy cards. Due to the amount of light bouncing around, without the addition of darker reflections in specific areas, ultra shiny and reflective items such as glass and jewellery tend to lack a clearly defined form. However, by the careful placement of black flags, we were able to create reflections in the metal surfaces of the jewellery which added crisp definition and contrast to their contours – helping the items to stand out against the delicate gradient of the background.
As these shots called for the utmost sharpness on every part of the product – from foreground to background – we "focus-stacked" all the shots. In practice this means that we took multiple shots of each subject, slightly shifting the point of focus with each frame. This way, when it came to the post production stage, we were able to use Photoshop to combine all these images into one, creating a spectacularly deep depth of field.
To enquire about commissioning your next jewellery or product shoot with Photography Firm, please get in touch with us specifying your requirements and we'll be happy to provide a quote.