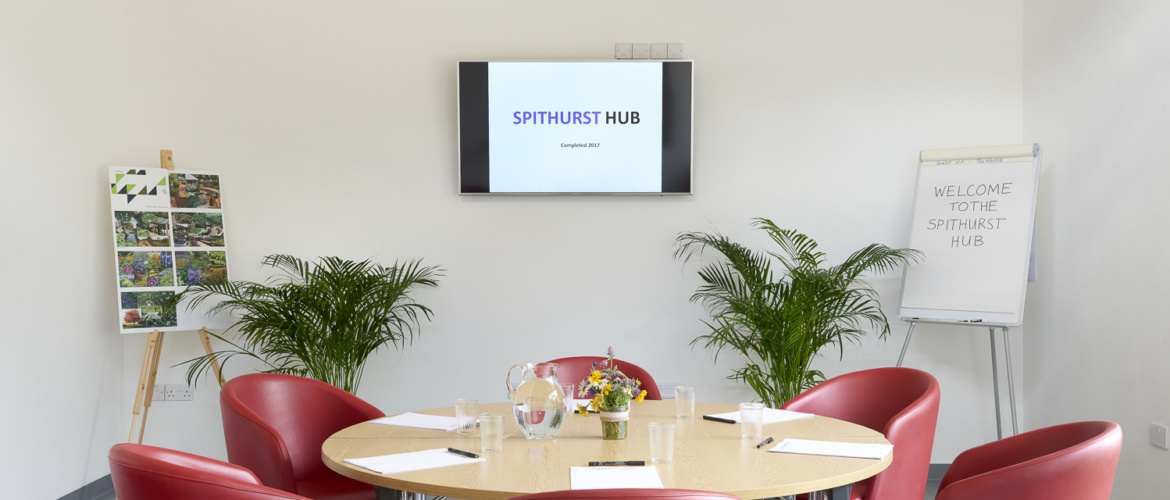 Case Study: Spithurst Hub
Spithurst Hub is a vibrant and professional co-working space, offering a welcoming, creative and inclusive work environment.
They provide excellent conference and meeting facilities, combining the use of both indoor and outdoor spaces, and with the added option of enjoying home cooked food from the on-site So Sussex kitchen.
Spithurst Hub aims to develop real wildlife habitats in the garden areas as well as creating pleasant spaces for both work and relaxation.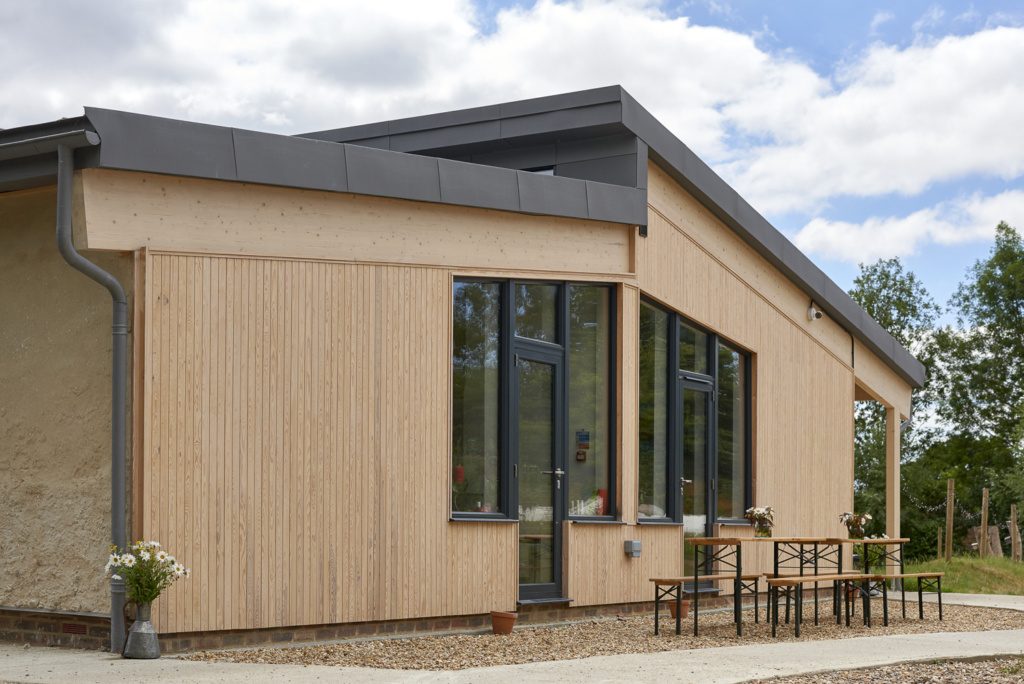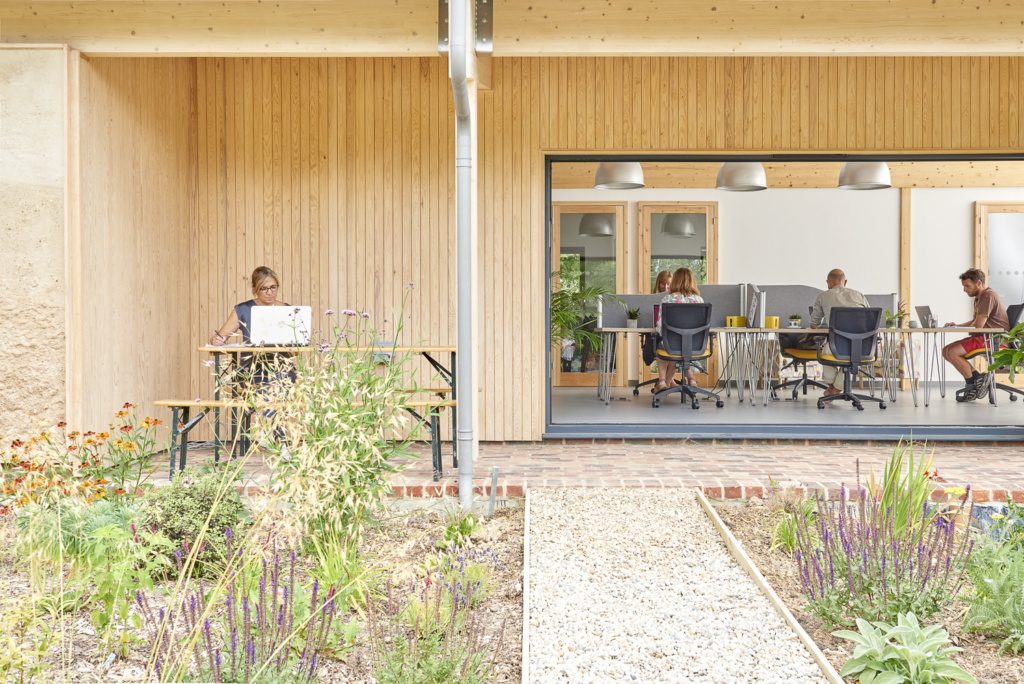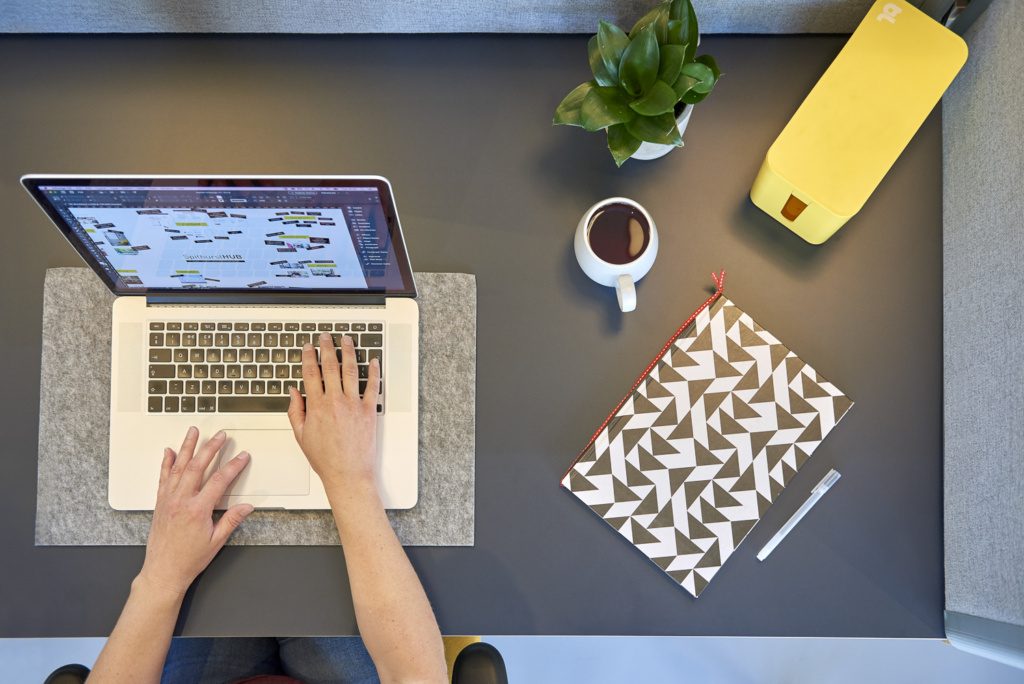 Andy Perris spent a half day on location at Spithurst Hub photographing all aspects of their offering.
"Our shoot for Maria at the then newly launched Spithurst Hub was a masterclass in getting the most from a half days shoot! The brief was simple, to show the flexibility, design and charm of the co-working space.
A meticulously planned shot list and art direction from Suzie Johanson probably gave us one of our most productive shoots of the year. With every setup being staged and lit one step ahead we were able to quickly move from shot to shot with only minor tweaks needed once the camera was in place.
Whilst the available light was pretty good, the brief called for bright and light shots, and because most shots included people we opted to light every scene to avoid long exposures (and potential movement in the non professional models).
In total, 10 mono lights were used with a range of modifiers. Quite often on a shoot like this I position lights outside to mimic sunlight through the windows. The trick is always to make this supplemental lighting look natural and well balanced with the daylight.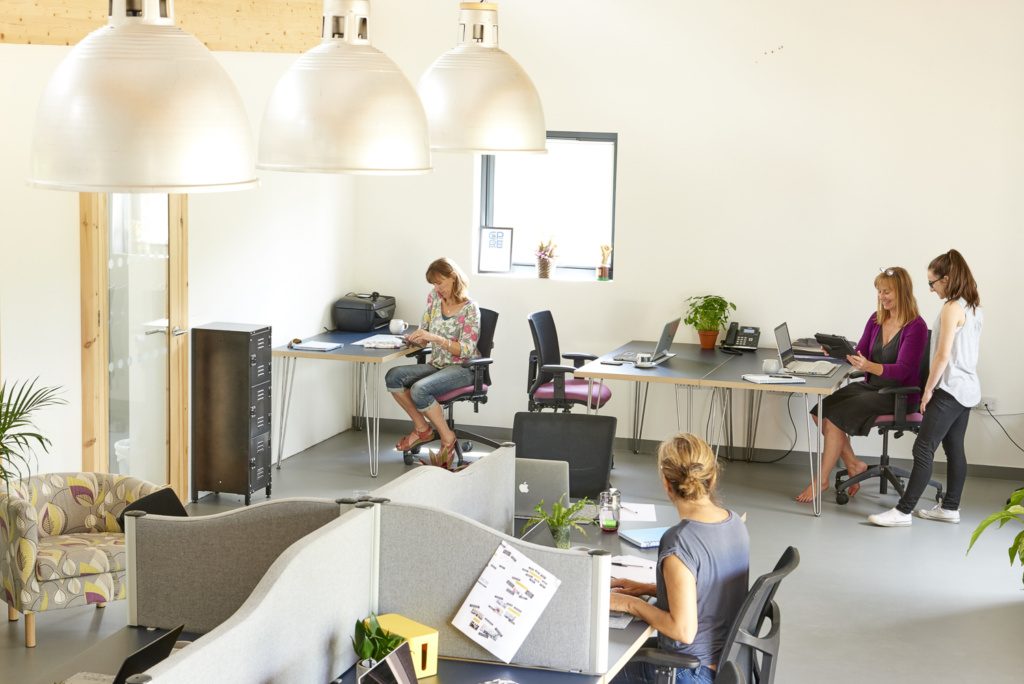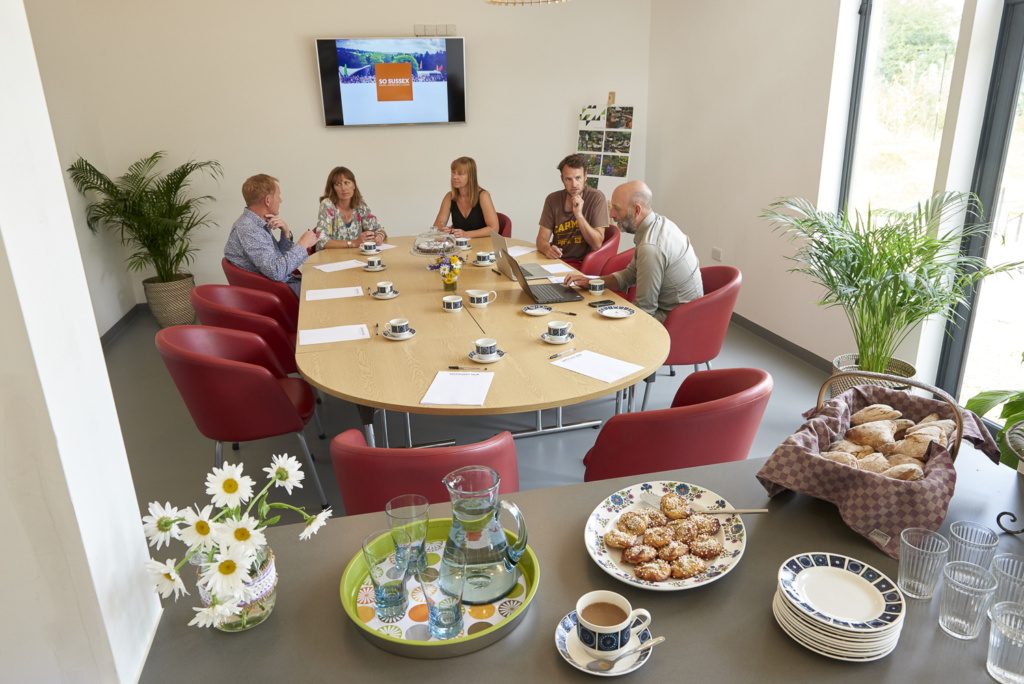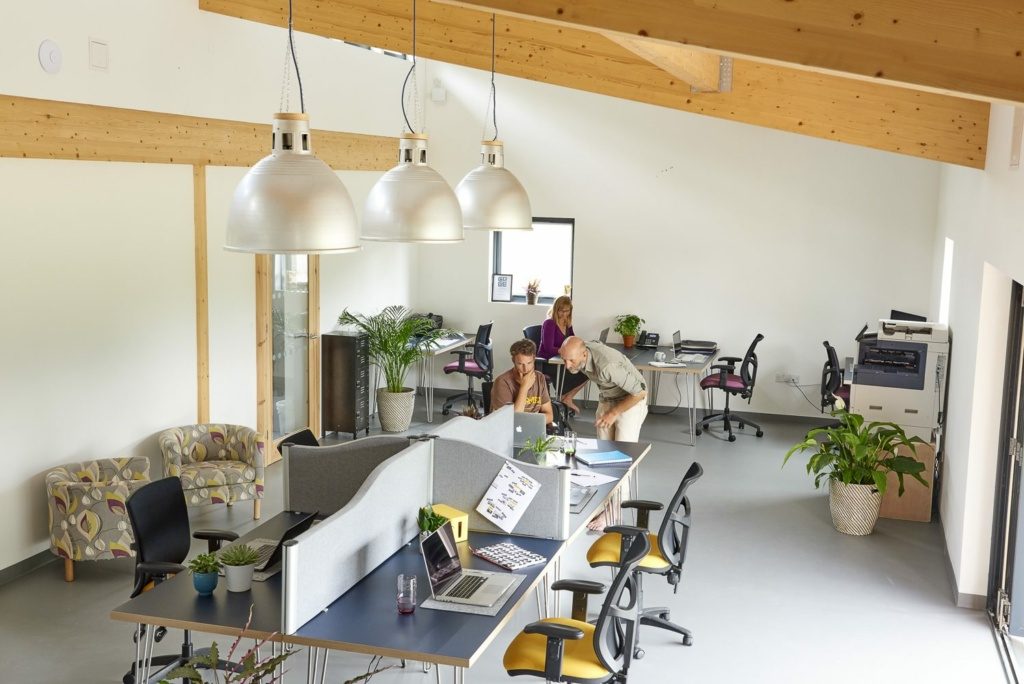 As much as I generally prefer prime lenses, because of the need to work quickly I opted for a zoom, in this case a 24-70mm f2.8 which allowed for quick reframing as we were shooting for both print, web and social media, and all bar a couple of shots this was used throughout.
With a couple of exceptions the camera was mounted on a tripod throughout (for the high shots it was clamped to the top of a very tall stepladder). Cables were kept to a minimum by using radio triggers for the flash. We routinely use a Camranger on shoots like this to avoid tether cables. It enables clients to be able to preview shots on either our iPads or their own devices as we shoot – avoids huddling around the back of a tiny and poor quality camera LCD!
We wrapped up the productive morning with some food and lifestyle shots in the So Sussex kitchen at the hub followed by a fantastic home cooked lunch."