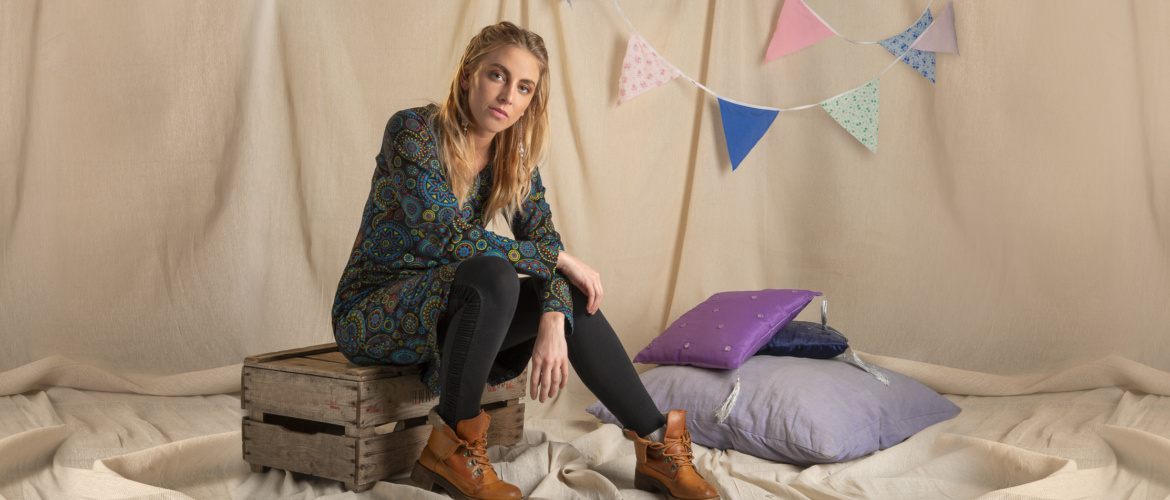 Case Study: Wicked Dragon
Wicked Dragon is a family business that has been selling beautifully made alternative clothing since 2010, to discerning clothing fans all over the UK. Their products are popular with dedicated festival goers, gap year travellers and holidaymakers… and everyone who loves to look a bit different, not like they've just walked in off the high street. Their boho clothing is exciting and different, they love to celebrate marvellous, magical difference in all its guises. Their wonderfully witchy dresses and handmade bohemian clothing are amongst their top sellers.
Alternative clothing is their focus. Wicked Dragon originally started off selling alternative gifts, jewellery and accessories at events, festivals and shows throughout the UK. After starting a family the business went through an exciting change. They are now online, but they still do the festival circuit in their trusty, well-loved campervan.
Wicked Dragon source well-made, exclusive and unique alternative clothing. They love the clothes they sell and take pride in tracking down new, intriguing designs and sources. Wicked Dragon sell lots of Fair Trade clothing from overseas and also gorgeous handmade clothing made with love in the UK. They visit their manufacturers overseas to make sure the working conditions are fair.
Photography Firm shoots on a regular basis for Wicked Dragon, producing both invisible (ghost) mannequin and model shots against a 100% white background. Our brief is relatively straightforward – to produce images that sell! So, cleanly lit, perfectly steamed and crease free clothes are a prerequisite, as is colour. In fact colour consistency was one of the reasons they approached us in the first place.
Colour accuracy in clothing is always something of an enigma – there is always a certain dye or pigment that doesn't record true, so we always colour match with the garments to hand. Colour and tone accuracy between the mannequin and model shots is also obviously very important, so we light both with the same light heads and modifiers. It's quite remarkable how even an identical light head can differ in power and colour consistency. They all change over time, as do softboxes, the gradual yellowing over of the front diffusers is not always apparent to the eye, but it certainly can make a huge difference to colour consistency!
The only difference between sets is the addition of backdrop lights for the model shots – we don't want to be cutting out around the hair!
Our setup generally consists of two heads with 45 degree reflectors bounced into 8×4 polyboards, these are positioned fairly front on to the subject (mannequin or model). We use a vinyl white background (easier to clean) and we use a couple of 4ft strip lights either side of the background for the model shots.
Each shoot on average normally comprises around 80 garments, dresses, skirts, tops and accessories. First job is to unpack and hang before the arduous task of steaming begins – this can easily take half a day for this number, if not longer.
Shooting the mannequins first cuts down on the need to fully steam twice if rehung, so this is where we start. No hard and fast rules on shoot order, but I like to start with the larger full length items first, it means the coverage of lighting is good as you move down in size.
We use special purpose mannequins that have detachable limbs, torsos and necks that all help to create that perfect look and cut down on post production – which in the case of ghost or invisible mannequin photography is a whole other art. (For more information about shooting invisible mannequins, read our blogs on The Art of Invisible Mannequin Photography and Shooting Invisible Mannequin Clothing).
With the mannequin shots done we move onto the model shoot – Tara and Tori have been working on Wicked Dragon for a while, so we can be certain of a good fit and speedy work. The benefit of using two models is that while one is being shot the other can be getting changed, allowing a lot of garments to be shot during the day. Once the shot list is complete we usually try and do a few fun shots of the two together and any video clips (that may increasingly be needed).