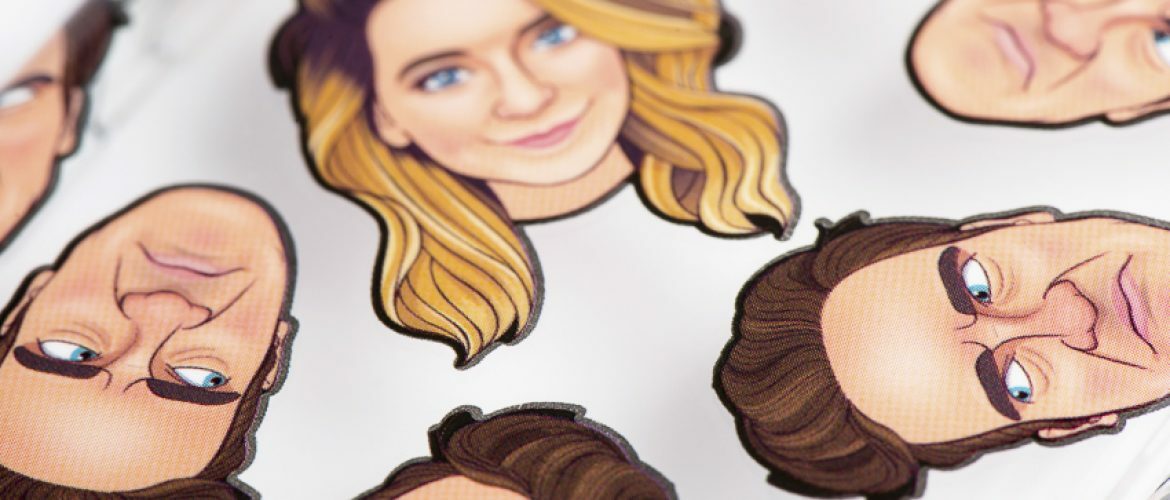 An Extremely Important Blog about Pointless Blog
We reckon we're pretty cool at Photography Firm (do cool people still use the term "cool"?….). We've shot for some pretty on-point clients like Virgin, Microsoft and Interrail. We've blagged ourselves and our cameras backstage at sold out gigs and hung out in green rooms with the likes of Russell Howard and The Prodigy. We've photographed The British Insurance Brokers' Association conference two year's running and NOT taken one of the free branded pens they give you on entry! None of this matters to our kids though. We can never be cool to them. Apparently it doesn't matter that we photographed Dizzee Rascal and we know how to spell his name properly… WHY? because we didn't know what Pokemon GO was!…. and they may have seen a video of us dancing at a wedding last Summer.
Regardless, a recent client enquiry just bought us about 10 relevance-points as far as our spawn were concerned when the talent behind the immensely popular PointlessBlog, PointlessBlogVlogs and PointlessBlogGames asked us to shoot some of their associated merchandise. Alfie Deyes and girlfriend Zoella Sugg (who mighty-morph into unstoppable youtube force Zalfie) are ridiculously hot property in the Vlogging world. If you don't already know what Vlogging is, shame on you. Is there no wifi in the Vrock that you Vlive Vunder you Vidiot???… It's a blog which is primarily video-based…. because who the hell's got time to like, read (except you right now apparently)? Plus attractive faces like Alfie's and Zoella's are wasted via written words!
If you're currently thinking, "Ok, but what's a "blog"?", there's no hope for you. Get thee to a nunnery!
So anyway, these two young things are charismatic and switched on and tuned in and lots of other things that we can probably no longer claim to be (look there was a LOT of booze at this wedding, and anyway how can "The Robot" be an outdated dance move? Surely it's ahead of its time. It's based on a f*cking ROBOT!!!??!) They've got hordes of subscribers to their channels, they're both published authors and Zoella has her own best-selling beauty range and industry accolades. She's also been named an ambassador for the National Citizen Service and Mind mental health charity. Alfie on the other hand holds the Guinness world record for "Most bangles put on in 30 seconds by a team of two"…. look there's a "better half" in every relationship 😉 Between them they've won tons of awards and they continually engage a huge global audience of young people in a way many established brands can only dream of.
Anyway the point we're trying to make with all this fawning is that The Robot IS a legitimate dance move and if our kids refused to accept that we had our fingers on the pulse, we'd ride on the coat-tails of younger, cooler trailblazers to win back their love. All it took were some well lit product shots on white backgrounds. The products? – CLASSIC symbols of youthful abandon: Branded mobile phone covers, emblazoned tees, wrist bands, sunglasses…. You should have seen our kid's faces when we rocked up to collect them from the school gate wearing EVERYTHING simultaneously – impressed doesn't begin to describe it….
Thanks for reading.