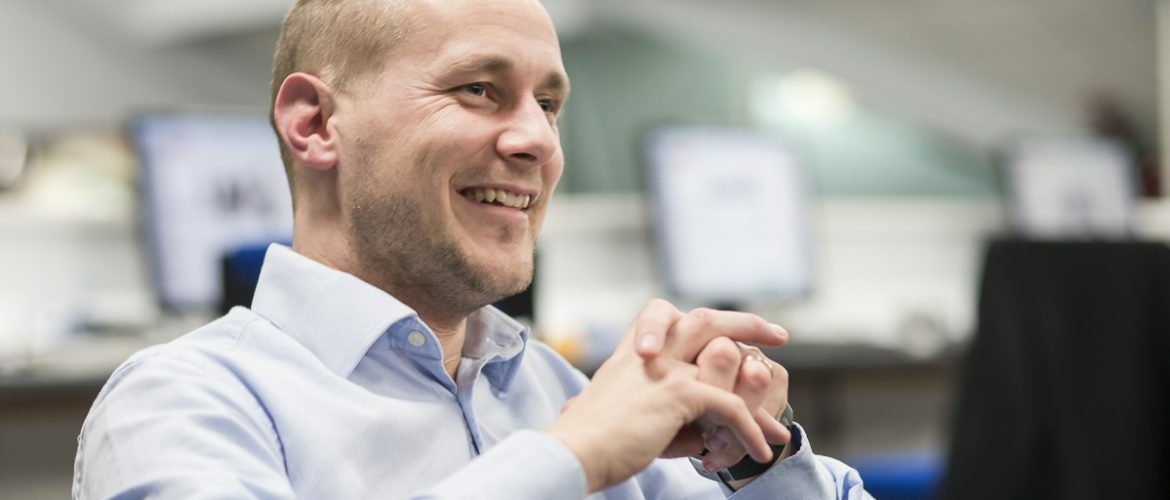 Commercial & Corporate Headshots Photography
Nowadays everyone wants to see the faces behind a business – to get a feel for who they're talking to on the phone, and for how and where you work. Stock shots of a smiling model with a headset on is no longer good enough to represent your customer service team! Even if you choose not to have a full gallery of staff on your site – people expect to know who the directors are. Furthermore, images of your workplace (where appropriate) demonstrate professionalism and show the world that your business is a 'real' operation – not just a faceless website operation run from your back bedroom!
We offer all manners of corporate photography, from new office interiors shoots, to combined staff portraits, 'at work' lifestyle and marketing shoots. As well as providing great imagery for your website and printed marketing materials, this type of shoot is ideal for use on other social media platforms – LinkedIn profiles, Instagram images and more.
Here we answer some of the most commonly asked questions regarding our commercial & corporate headshots photography questions. Please feel free to ask us anything else you're not clear on, or get in touch for a quotation. Our commercial headshots and interiors
What does it cost?
Usually the burning question, so we'll answer that one straight away!
| Duration | Guide Price |
| --- | --- |
| 2 hours | £190.00 + VAT |
| 4 hours | £375.00 + VAT |
| 6 hours (short day) | £550.00 + VAT |
| 8 hours (full day) | £695.00 + VAT |
We offer a 10% discount for bookings of 3+ consecutive days. For locations more than 30 miles from BN7, there is a travel fee of £25 per hour, plus mileage at £0.45p per mile.
Commercial Interiors
A small single space can often be photographed in a 2-hour time slot, assuming there are no more than 1 or 2 camera angles to cover, and that the area to be photographed is prepped and ready, clean and tidy. A 2-hour slot works well for a bathroom installation, or less extensive kitchen interior for example.
For larger rooms / multiple spaces, we suggest a minimum of a ½ day booking. It is useful or us to have some images of the space to be photographed in advance – just phone snaps are fine – to allow us to plan our lighting and equipment best.
Teams at Work & Corporate Lifestyle Photography
For Instagram geared photography, casual website team pictures or 'the way we work' style images, we recommend a minimum of a ½ day booking. This allows us time to choose at least 2 or 3 suitable setups and create a good variety of styles. As a standard, we will send you a full selection of images from which you can choose those you want to have retouched. Positions with some natural light work well for 'at work' images, and it's of course useful if you can guide us on suggested, attractive spots within your premises in advance.
Headshots
When we're shooting at your location, the most time efficient way to shoot headshots is to setup in one area (preferably private) of your premises, and for each member to be given a time slot in advance. It will take us up to an hour to get the set ready and shoot the first employee. Whoever is directing the shoot will have the chance to be involved at this stage, and to sign off the final set before we proceed with additional employees.
Good quality headshots can take time, as not everyone feels comfortable or natural in front of a camera. We suggest allowing around 10-15 minutes per person to ensure we capture a happy, natural expression. You can expect to comfortably shoot 10 – 15 corporate headshots in a ½ day booking, assuming a single setup for the shots. If you want to have multiple locations for the headshots, allow around 30 minutes to change location and re-setup.
For team shots, allow sensible additional time to assemble the team, size dependent, and to spend around 10 – 15 minutes shooting time.
We can bring plain backdrops and all necessary lighting and equipment. If you prefer a more natural setting, a spot with some natural window light works well, although not essential as we will have all necessary artificial lighting with us as a matter of course.
Please think in advance about how you wish your headshots to appear. Do you want all employees wearing similar clothing, facing the same way, smiling broadly or looking more conservative. Have you decided on a particular crop – showing only head and shoulders, or do you want a 3/4 or full length portrait? Having a plan in advance of the shoot makes it much easier for us to get the exact look you require. Please send any examples of portraits you like, or take a look at our commercial and corporate headshots gallery. Everyone prefers to look their best, so make sure to give everyone plenty of notice of the shoot so they can arrive ready with hair and make up as they wish.
Assistants
If your location or the nature of your shoot means we will be photographing multiple spaces or using extensive lighting setups, we may be more efficient with an assistant to help us move between spaces, carry equipment and help setup.
We charge £80 – £100 per day to provide an assistant, or if appropriate, you are welcome to supply your own to work with us – often this works well because they will have a knowledge and understanding of your location and team members.
Retouching
A quick digital clean up and colour balance is included in the cost of your day rate. If you require additional retouching, please see our additional rate sheet for costs.