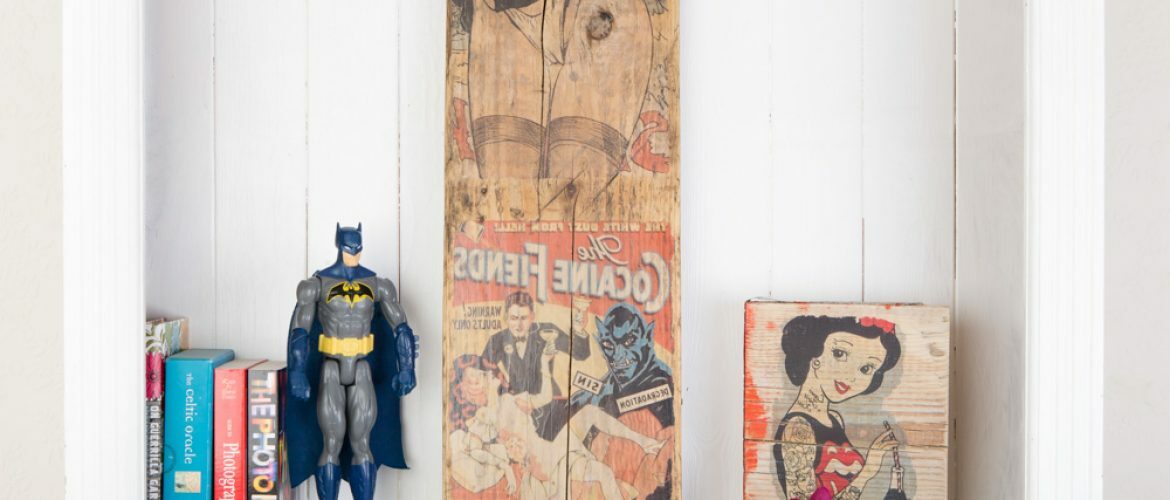 Great product photography for Notonthehighstreet (Not on the High Street)
A true success story of the e-commerce scene, notonthehighstreet.com was founded in 2006 from a kitchen table by award-winning entrepreneurs Holly Tucker and Sophie Cornish, and now employs hundreds to run an online marketplace for thousands of small creative businesses. It's a hotbed of originality, quirkiness, craft and design and the UK's number one curated marketplace. They carefully select and market the vendors they work with so strong brands are able to shine, and a fundamental component in creating a strong brand identity to accompany your products is of course photography. Matching the enticingly creative ethos of the site itself is the key to success and we've helped numerous clients achieve images which proudly display their goods for the 39 million unique annual visitors to NOTHS.
As with any product photography, lighting is of fundamental importance. Whether you use natural light or artificial, soft, even, diffuse light is generally the most flattering as it reveals form and texture, free of harsh, potentially distracting shadows. We use soft-boxes, umbrellas, scrims, bounce cards, foam board, honeycombs and more to capture studio and location images. We almost always shoot on a tripod. The carefully composed and considered nature of commercial product photography generally calls for the stability and precision a tripod provides…especially first thing on a monday morning when that double espresso has just kicked in!
We keep a horde of various materials, props and backdrops and place our photographic subjects in appropriate settings, creating lifestyle shots with cohesive tones, textures and elements. Aesthetically pleasing images carry positive vibes for a potential customer over to your products and give them a tangible feel and desirability often lacking from the Amazon-centric typical white cut-out. To that end, including shots of your products in use or at home among appropriate items not only help customers understand them, but aspire to own them themselves. Close-ups and interesting angles may also answer customers' lingering questions and convince them of the quality of your goods. Since aspiration is generally key to selling, take care to removes dirt and distractions from the frame and aim for consistency in the photographic aesthetic across your range as it reinforces your brand identity, be it elegance, rustic charm or sexy chic.
Whilst ensuring your items remain relatable to the viewer, don't be afraid to experiment a little with lighting, angles and compositions to show that creativity is something you live, breathe…and sell!
Click here to see our Lifestyle Product Photography gallery and read about our services