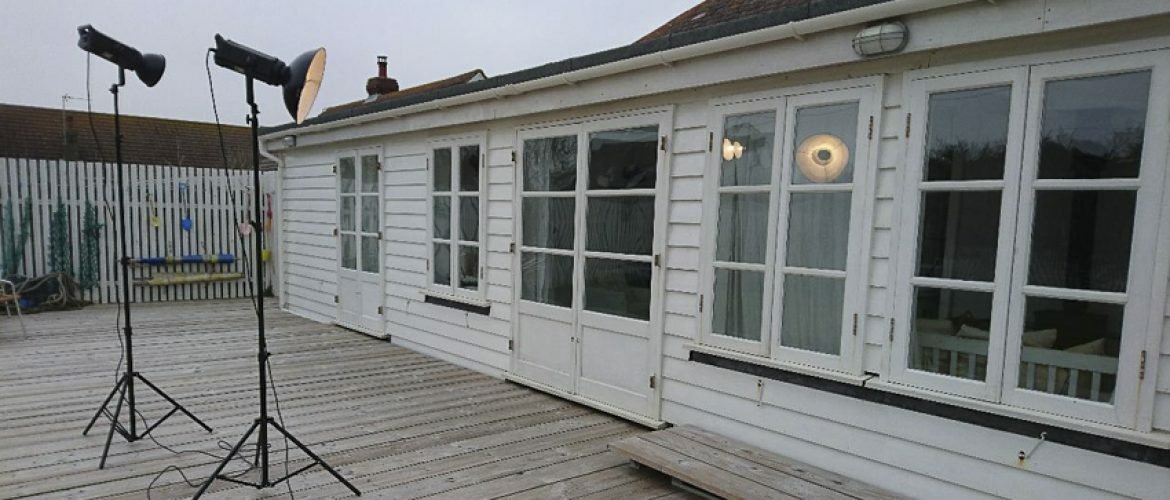 Let there be light! Creating Summer Sunshine with Flash Lighting on a Dark Winter's Day
Light is everything as far as photography is concerned. Lot's of other things play a part in the creation of a wonderful shot, but nothing's ever going to be as important as the light. So what do resourceful English photographers do when they're not blessed with a beautiful summers day? Well, we don't pack up our deck chairs and sulk, that's for sure. A good model will smile through the brass monkeys, that's their job! Ours is to do their chattering smiles justice by making the light look genuinely fresh, summery and sunshine-like.
It's a persistent challenge, especially when working on location, and especially in the unpredictable climes of the UK. Often we find ourselves presented with too much light, not enough, wrong direction, too high, too low – the list goes on. Our latest shoot for high quality men's outfitter Peter Christian, gave us pretty much all the above to deal with. The shoot was for an early summer catalogue with models, the location was a gorgeous white painted beach house at Camber sands.
This was an interior shoot but with a high key summery feel and lots of sunlight streaming through the windows of the house. While the house was wonderful and bright, the cold late February days we were shooting on weren't quite so forgiving. In between the snow and rain showers there were glimmers of the sun, but not enough to give the feel the client was after.
We took meter readings more to confirm our thoughts that there was not much hope of using available light – f4 @ 1/2 sec at best, down to 1 second at worst. Short of using neck braces and plant stands for support, we were going to have to get creative and make our own sunshine. If only it was possible on holiday as well as at work.
To do this we position monolights outside each window with sixty degree reflectors to give a good spread of light. As we are shooting fairly wide open (f4/5.6) to blur the backgrounds we don't need masses of power, so in this instance we opt for 750 watt units. We want to work in  the whole of the house (thankfully it's a bungalow) and the shot list is extensive, so for speed (and to save lugging them about) we use a light at each window. In total we're using seven lights, all adorned with high tech plastic bags for protection against the rain and snow showers.
Once set we take meters readings again and adjust the power to give us a the option of shooting at a much more respectable shutter speed of 1/200th of a second at f4 – yippee, the models can move. Large white and silver reflectors are used indoors to bounce the light where needed.
It's a catch-all setup, but it does allow us to work fast, and jump from one spot to another without endless lighting adjustments, and shots can be finessed quite easily and speedily by choice of flags and reflectors. By using strobes and no daylight at all, we have the option to continue shooting later into the day.
By the end of the second day it's snowing heavily, and a testament to our Bowens lighting (and the quality Tesco carrier bags?) that they all survive.
I took a final meter reading for a laugh at mid-afternoon on the last day – f4 at 2 seconds – and suggest to client they really should consider Cape Town for next February's shoot.
Look out for next years blog about what to do when its too sunny and hot for the Winter Catalogue…
Thanks for reading