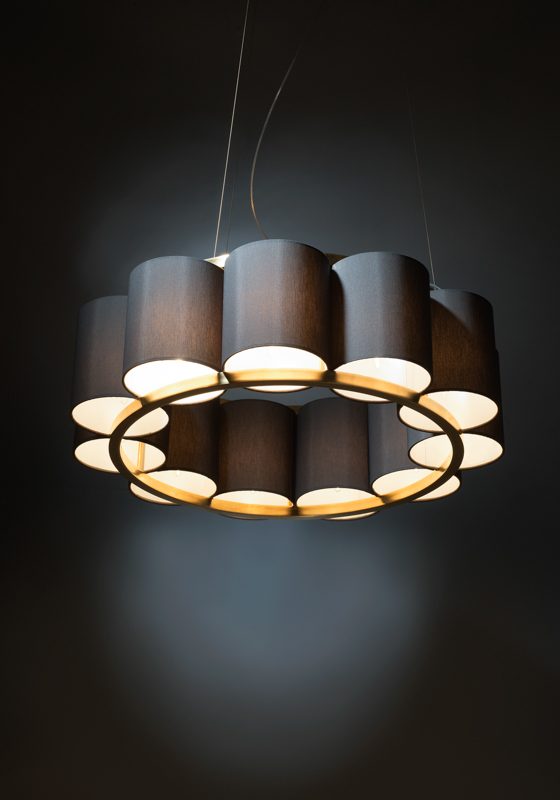 Martin Huxford is a designer and manufacturer of contemporary large scale chandeliers, suspensions, wall lights and floor lights with a studio workshop and showroom based in Sussex. Steel, brass, nickel, gold and glass are the raw materials for his pieces, which combine strong form with detailed decorative elements, fusing distinctive contemporary design and artisan production techniques to create outstanding lighting for public and private spaces. Designed and made locally, using the latest 3D print technology for prototyping designs, he launched at designjunction in September 2014 with a first collection featuring intricate multiple suspension lights, stripped back chandeliers, industrially inspired wall lights and occasional furniture.
Influenced by the Bauhaus, the roaring Twenties, Brutalism and our own industrial past, the collection introduces a sensuous edge of gold and cut crystal to the mix of simple contours and hard materials and we were asked to capture them in all their glory. Shooting lighting presents its own unique challenges, especially lighting this big. We took backdrops and multiple strobes to location, using various exposures, composites and post-production to produce results befitting his works of art.
Take a look at his website here.