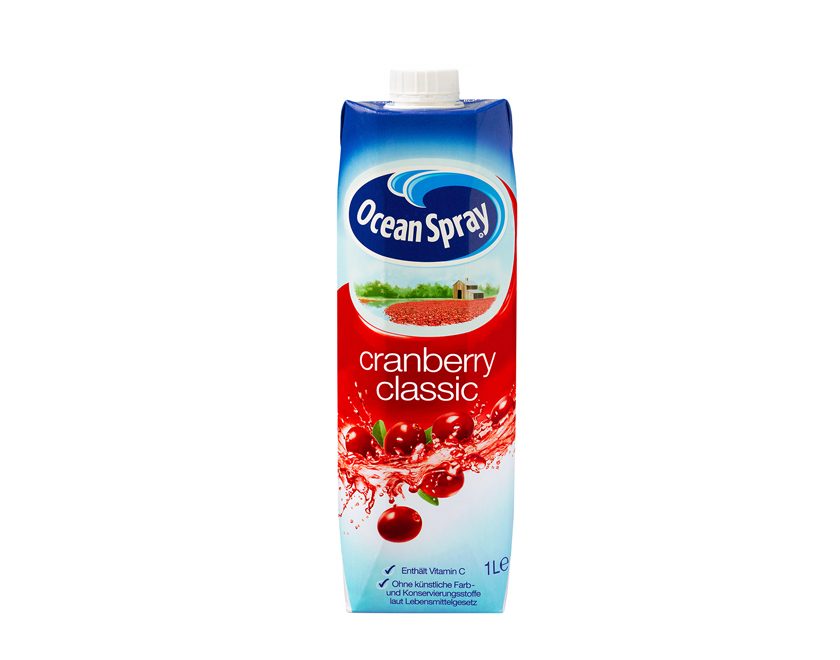 Regular client Ocean spray have been passionate about cranberries since the company's foundation by three farmers in 1930 – long before we ever dreamed of digital cameras! They've built a fantastic reputation, amassed a contributing community of over 700 farmer families and innovated a whole line of cranberry-based products. Over the years, they've charged us with shooting their product range in packshot format. As with most product photography, the key is to produce clean, crisp images for great brand recognition – in this case, flawless packaging and well-defined bottles.
With this type of commercial work, images may be printed large scale for banners, billboards etc., so it's imperative the shots are pin-sharp and all logos are clearly legible. We tend to shoot in the f8 – f13 aperture range for a good combination of optimum lens sharpness and sufficient depth of field, using large, diffuse lighting to eliminate hot spots and shadows. Ocean Spray were specific about the look of the shots, so some retouching was needed to get liquids perfectly uniform and bubble-free. Aside from that, we took care to shoot the items from identical angles, avoiding distortion and maintaining consistency across the range. We lit our backdrop and surroundings as close to pure white as possible without over-lightening the products themselves. It's important edges are well-defined and light-bleed is minimum or the photographer or retoucher will have problems cutting products out in post-processing.
The colourful final images convey the vibrant, refreshing nature of the brand and are cut out and ready to be dropped into any backdrop the client might desire. Who's thirsty?