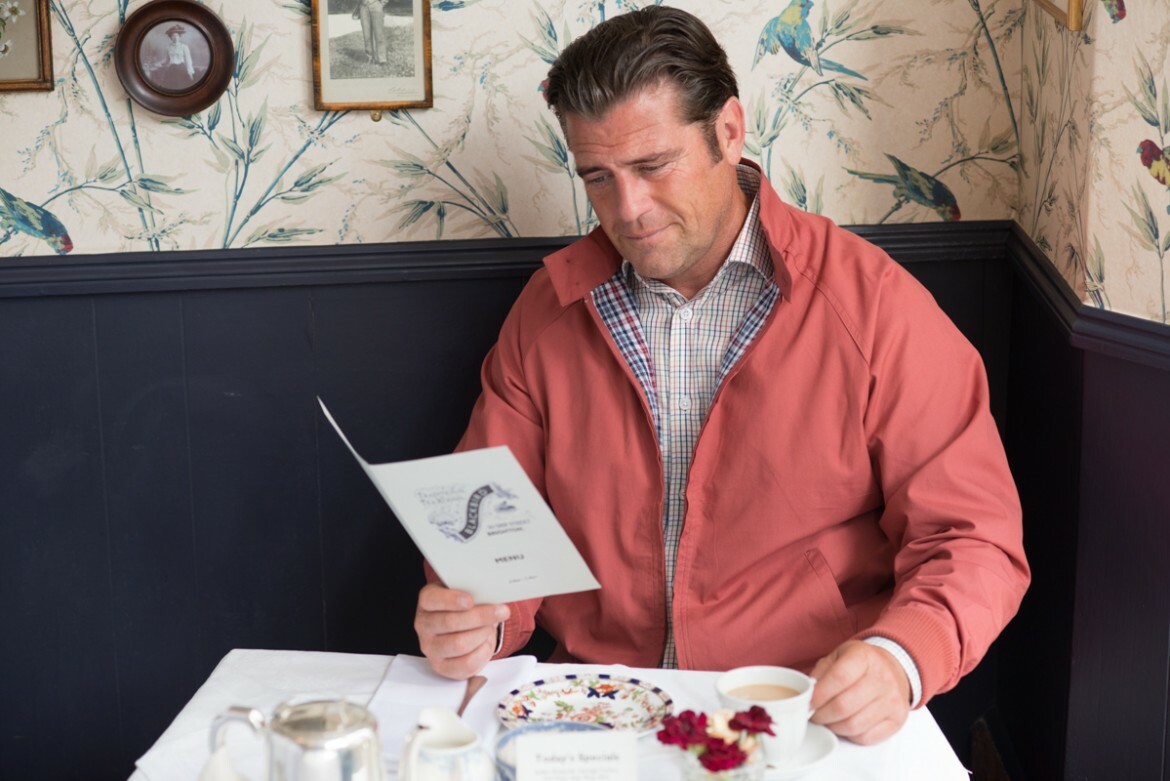 Peter Christian are good friends of ours at Photography Firm. They specialise in classic, well-tailored clothing for the discerning gent and have a formidable online presence. At least four times each year we go for a little jaunt to the country for a couple of days to shoot their next season's collections. It's the type of work we look forward to. The clients are friendly, familiar and relaxed, the models are generally outgoing and easy to work with (not to mention total middle-aged DREAMBOATS!!) and there's usually a nice pub lunch involved.
These shoots are all location-based, so there's an element of improvisation as we try to make the most of our environments, but a reccy at the start of the day usually gives us an idea where we can get the most bang for our buck. The inherent challenges are completing the extensive shot list in the allotted time and visually selling the season we're shooting for. This is in part down to the model's resilience (smiling through chattering teeth and a polo shirt as we shoot the Summer collection on a windy hillside in February), and our use of photographic technique, lighting and post-production. We generally achieve our results carrying around a couple of Bowens lights and travelpacks and a host of reflectors and scrims for augmenting available light. Our clients are super busy people so where possible, we like to get them all the day's files, already processed at the end of shooting. This involves a bit of juggling, but our assistants are Jedis and we carry a lot of memory cards so whilst shots are being taken, others are being tweaked and exported through Lightroom onto an external hard drive.
The key to this type of work is maintaining a genial but workmanlike atmosphere on site. A bit of playfulness helps everyone relax and models maintain their groove on long days but it's still important to work quickly and efficiently as locations are hired for limited times, light fails and everyone has a million other jobs they need to get back to….after that pub lunch of course.

I have worked with Andrew and Photography Firm for around 15 years and I have never been disappointed with their work. Andrew is creative and technically spot on so the work is of a consistently excellent standard. Andrew collaborates well with stylists and is open to ideas but if time is tight he will focus on getting the job completed on time and on budget.
See what our other clients are saying
here…