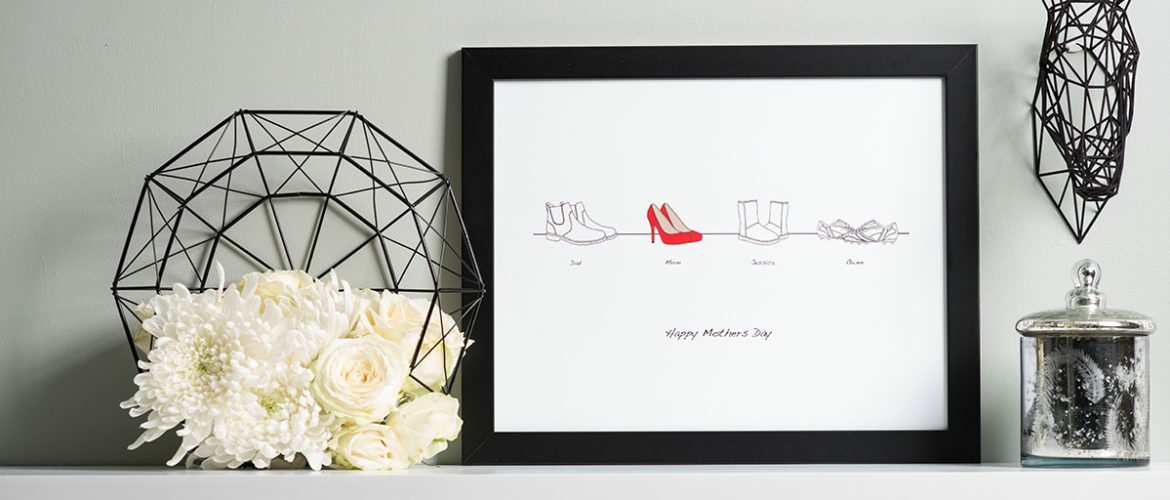 The Secret to Great Photography for Etsy, Not-on-the-Highstreet, & other Online Marketplaces
When selling your handmade crafts and creations on websites like Etsy and Not-on-the-Highstreet, high quality photographs will make you stand head and shoulders above the rest. Since customers can't see or touch your items in person, your photos need to illustrate their beauty and quality in order to make sales. Great photography will also increase the chance of your Etsy and Not-on-the-Hightstreet listings getting featured on other websites and blogs, which is great exposure for your brand.
Now you know the importance of having high quality photographs on online marketplaces, it's time to brush up on your skills. Follow our tips below to get started…
You don't need a big, fancy camera
DSLR cameras are great for taking high quality photographs but if you don't already own one, there's no need to spend hundreds or thousands of pounds on one. For your Etsy and Not-on-the-Highstreet product photographs, a good quality digital camera will do just fine. The techniques you use to take your photographs are far more important than the equipment you use. Create a clean workspace and make sure there's plenty of natural light and you'll be well on your way to taking good quality images.
Take plenty of photographs from multiple angles
When taking photographs of your items, don't just take one and then move onto the next, as there's a high chance you won't like the first photo you take. Instead, experiment with different angles and take multiple shots. That way you stand a much better chance at finding one you like during the editing process.
Vary your photographs
Another important tip is to vary your photographs. Take some close up photos of your creations and take some wider shots too. The more photographs you have on your Etsy or Not-on-the-Highstreet store, the more likely customers are to buy your products; however they're not going to be interested if all of the photographs are the same. Including some close ups is a great way to give customers a view of your products' details.


Experiment with different backdrops
Trying out different backdrops for your product photography can be a lot of fun! Some people like to take photos of their products placed on magazines or patterned paper, whereas others prefer to set their products up in a lifestyle shot. It's all about finding what works for you.
If you'd rather go for a more minimalist approach, a simple white background can really make your items pop.
Carry out simple edits
One of the easiest ways to improve the quality of your online marketplace photographs is to edit them. Image editing doesn't have to be complicated, so don't panic if you've never done it before or don't own any software. Online image editing websites like Picmonkey are great for carrying out simple edits. Cropping, colour balancing and lightening your photographs will give them a more professional finish.
Make sure your photographs are accurate
When taking photographs of your Etsy items, you need to make sure that prospective customers can clearly see the size, scale and use of your products. This is where taking lifestyle-type shots will be really beneficial, as it will give customers an accurate view of the product and allow them to picture it in their own homes. For example, if you make clothing, photograph it on a model or if you are selling handmade candles, place them on a windowsill or mantelpiece. The extra effort to show the size, scale and use of your products will be greatly appreciated by your customers.
Answer buyers' questions with your photographs
When shooting product images for your online marketplace store, think about some of the questions your buyers may have about your products and answer them with your photography. Taking close up shots will allow customers to get a better view of the details and texture of your products. Placing them with other items in your store will also give them an idea of how your products can work together to achieve a beautiful aesthetic.
Practice makes perfect
The age-old tip, 'practice makes perfect' certainly rings true when learning how to take great product photos. The more you experiment and the more photos you take of your items, the better photographer you'll become.
Getting to know your camera and its settings, as well as the best angles to take your photos from, will really help you to take good quality product photographs for your Etsy, Not-on-the-Highstreet or online store. Whilst no one expects you to become a pro overnight, your customers will notice a difference in your photographs and with a better view of your products, will feel much more confident in making a purchase from your store.
Better product photographs lead to more sales, so it's definitely worth spending time brushing up on your photography skills.
Written by Beth Steddon