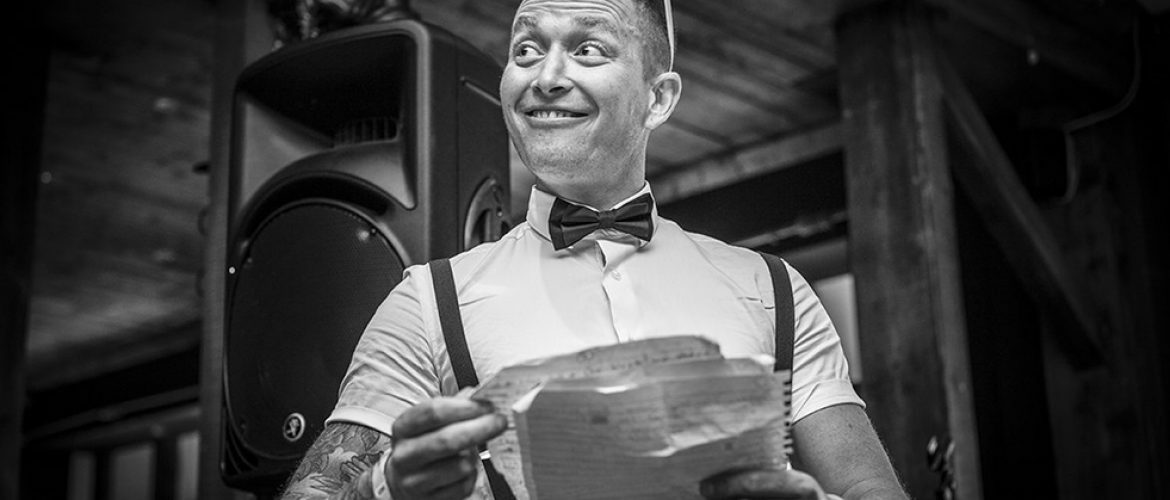 Writing a Good, Clear Brief for a Photoshoot
When you are commissioning a photographer for your project, you may not immediately think of writing a brief. Although for larger projects it's now a pretty common practice, working on a smaller shoot you may be tempted to question why you'll need this. It might not always seem necessary, especially if you are working on a small product or portrait shoot, but it's a good idea to consider that at times the lack of a clearly defined brief can mean that what started out as a seemingly simple project could become more problematic. Lack of clarification or direction before the shoot could mean that your photographer is left guessing about what you want, which can waste time and effort on both sides.
Although there's a lot to be said for discussing and planning the details together, putting it all down on paper means that everyone is left with a very clear idea of the end result you're aiming for. It's also a really handy tool to have on shoot so that you can refer back to specific details you may otherwise have overlooked.
So how do you go about creating a clear, simple brief for your photographer?
The majority of people will hire a photographer based on the strength of their work (whether it's the overall style, or an amazing set of images they've created for a particular client that you love), so a good starting point is to clarify what in particular drew you to their work in the first place, and how this fits in with your project or brand. It's good at this point to discuss what that images will be used for, and if you are trying to appeal to a particular set of people or demographic.
Do you have any ideas for the visual style of the images? What do you want the images to say?
Nothing beats a good clear set of reference images to clarify the style and feel you're looking for. With imagery, as it's very much a matter of personal taste, laying out clearly what you like and don't like at this stage can mean time saved down the line. It's just as important to know what you don't like as what you're drawn to. With any creative output, the final outcome can be very much a matter of personal taste, so think about creating a mood board for the shoot so that you know you're on the same page.
So you've discussed your 'brand', decided on the look and style of the shoot, clarified who the images will be aimed at and where they'll be used – What else do you need to consider? When you're writing the brief it's really important that you give your chosen photographer as much information about the shoot in advance, as this will help them prepare.
What are the 'key' shots you're looking to achieve on the day?
You may need a specific number or set of images, so write a bucket list of the shots that are vital / secondary, and ones that it would be nice to try if you have the time. Be honest in terms of what's achievable. There's no point in rushing to get a large amount of mediocre shots when you could be more focused and produce a smaller set of stunning images.
How long have you allocated for the shoot? Are you working to any particular constraints? Have you considered the time it will take to plan and set up each shot including lighting and trouble-shooting? Is there a sensible order to work to in terms of having to change backgrounds/lights etc? If this is planned as much as possible beforehand, it can be a big time saver on the day.
You'll need to think about any external elements, for example location, models, studio, lighting, styling, creative team. If you're using models, factor in time for any hair/make up/ styling. If any of these elements need sourcing, make sure you've factored in budget for this, and that everyone is aware of who is responsible for organising what. Talking through lighting style and the practicalities of any creative decisions at this stage will flag up any potential issues, and allow you time to trouble-shoot.
Create a detailed shot list so that you have something clear to work from on the day.
Include specifications of where each image will be used. Do you need to leave space to add text later? Will the final crop be portrait/landscape/square? Providing all these details in your brief ensures the final images will work for you in exactly the way you need them to.
Finally you need to set out how and when you will receive the images. Set a realistic deadline for delivery, and discuss what file format(s) you'll need. It may be that you need a set of high resolution TIFFS for print and then jpegs for online use. If your images are for advertising, make sure you have discussed any additional usage fees with your photographer and have the appropriate licensing in place to cover this.
With everything in place, the end result should hopefully be a smooth-running shoot and some fantastic images!
Written by Beth Steddon