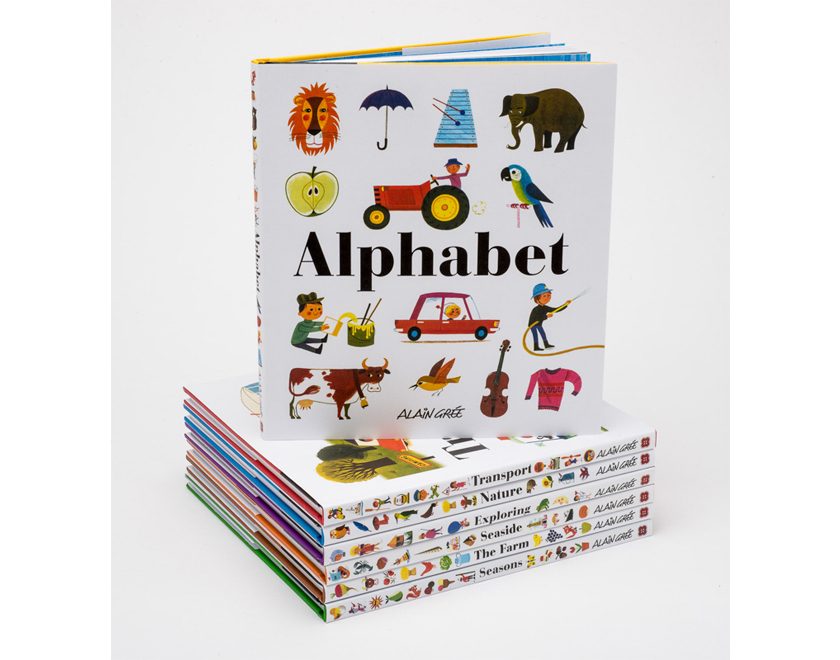 GMC (The Guild of Master Craftsman) Publications publishes and distributes over 3,000 books and magazines valued by both professional craftsmen and women and enjoyed by keen amateurs. Their diverse range of titles covers photography, woodworking, DIY, gardening, cookery, art, puzzles, all manner of craft subjects – from knitting and sewing to jewellery-making, dolls' house, upholstery, paper crafts and more. They're at the forefront of the great arts and crafts resurgence which has provided us with so much of our work in recent years and remain an extremely valued client. They asked us to photograph a gorgeous range of children's books in pack shot fashion. When shooting products against essentially white backgrounds, you have to find the creativity through your compositions, so we ensured our product placement was fun and engaging, to best reflect the books themselves.
For a vast array of GMC's great publications, head over to their website and for more about our in-demand approach to shooting, check out our blog on The Art of Craft Photography.

Andrew is so easy to work with. He's very flexible and hard working, makes photo-shoots a breeze. I've always been very pleased with the results.
See what our other clients are saying
here.