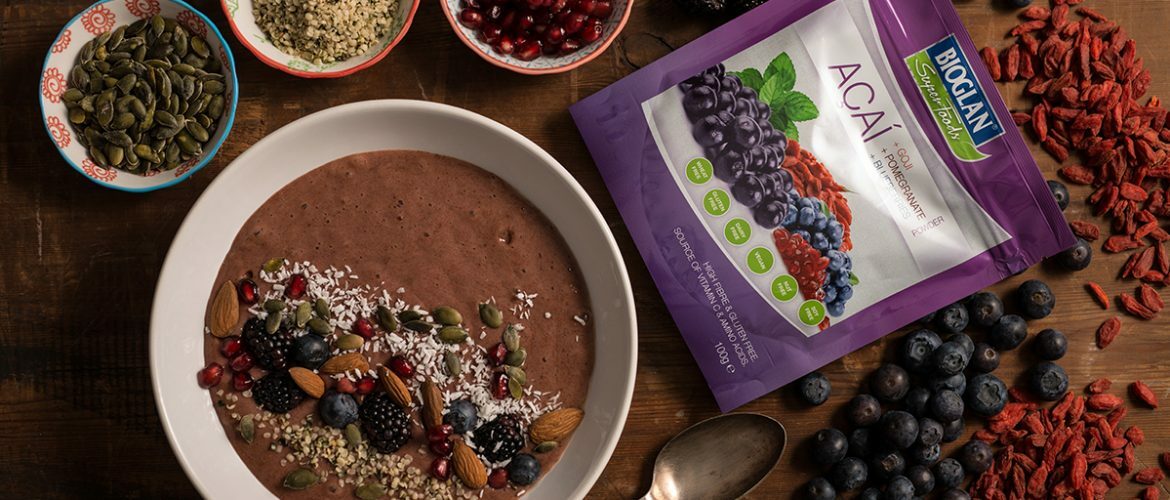 Shooting styled shots for Pharmacare
Health and fitness product giants Pharamacare recently asked us to shoot a range of products in their extensive portfolio. Bioglan have been a serious provider of quality vitamins, minerals and supplements for over 25 years and has established a strong reputation for unique formulations and first to market innovations. We've been in the photography racket for about the same length of time and whilst we can't claim any first to market innovations or unique formulations (does accidentally dropping two types of biscuit into a cuppa whilst dunking count?), we were confident we could meet their brief for providing clean and inviting styled shots which emphasised the wholesome, natural ingredients of their range.
We created a set of six images, concentrating on composition and co-ordination of colour and texture. Creative product photography takes a little imagination and preparation and benefits greatly from, dare we say it, good taste and a little experience. We specialise in the type of styled arts and crafts photography which really lends itself to this type of brief, raiding our extensive store of props and backdrops to find appropriate settings for Bioglan's products.
This type of creative shooting does not produce such prolific results as the snap-and-swap production line of packshot, but the impact and effectiveness of a few images which give greater context or narrative for a customer is unquestionable and needn't be prohibitively expensive for a client. In this case, Bioglan were clear with their ideas and extremely helpful, providing some of their own props and ingredients, then giving us the freedom to present them in the most flattering light. As such, we were able to produce a great set of styled shots in one afternoon which required minimal post-production and met an accessible budget.